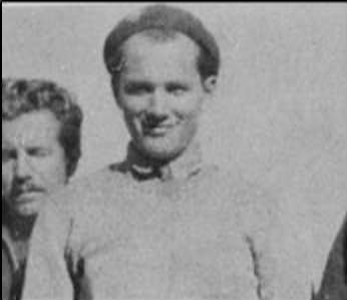 Biography
Smith, Randall B. ("Pete;" Smith, Lawrence Boyden; Kelley, Peter); b. February 23, 1916, Pennsylvania; 3 years Ohio University; Married; Student; CP February 1935 (YCL & CP 1934; Sect. Org. E. Ohio); Received Passport# 413925 on May 15, 1937 which listed his address as Bismark, North Dakota, 121 West 15th Street, NYC and 1874 Rosemont Avenue, East Cleveland, Ohio (199 3rd Aven, NYC); Sailed July 7, 1937 aboard the President Roosevelt; Arrived in Spain via Espolla on July 24, 1937; Served with the XV Brigade, Sanidad; Served at Brunete, Aragon, Cordoba, and the Ebro Offensive; Returned to the US on December 20, 1938 aboard the Ausonia; WWII US Navy; d. October 30, 1989, NYC; Smith put together a significant amount of information on his fellow volunteers in the guise of the VALB Historical Commission.
---
Sources: Scope of Soviet Activity; Cadre (under Smith, Lawrence); Figueres List; RGASPI (under Smith, Lawrence); NYC Public Library, Humanities and Social Sciences Library, Manuscripts and Archives Division, "The Randall B. Smith Spanish Civil War Collection 1936-1985"; ALBA 003 - Randall B. Smith: Veterans of the Abraham Lincoln Brigade (VALB) Historical Commission; ALBA 100 - Randall Smith Papers; Good Fight A, Harriman.
---
Photographs:
Randall B. "Pete" Smith from a group photograph taken in Ripoll, 1938. Ken Graeber to Bob Reed, photo #7; and RGASPI Fond 545, Opis 6, Delo 991.
---