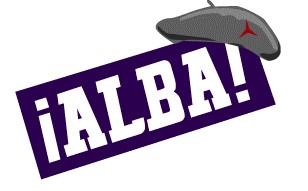 Biography
Anderson, Ray
b. August (September) 25, 1908, Lake City, Minnesota; Estonian; POW; Unemployed; CP; Received Passport# 33082, San Francisco series, on January 10, 1938 which listed his address as 3221 Maniton Street, Los Angeles, California; Sailed February 25, 1938 aboard the
Manhattan
; Arrived in Spain via Massanet on February 8, 1938; Served with the XV BDE, Lincoln-Washington BN, MG Co, Co. 2; Captured during Retreats; Exchanged April 22, 1939; Returned to the US on May 6, 1939 aboard the
President Harding
; Returned to the US on a certificate of identity that listed his address as 2030 ½ N. Maine, Los Angeles California; d. April 6, 1956, California.
---
Source:
Sail; Scope of Soviet Activity; Figueres List; Inventory North Americans; RGASPI Fond 545, Opis 3, Delo 453, ll. 83 - List Co. 2 dated March 13, 1938;USSDA 2:0383, 52:0430; POW; L-W Tree Ancestry. Code A
---
Biography: Anderson,
Ray, was born August 25, 1908 in Lake City, Minnesota. During the depression, he rode the freights to California, stopping at hobo camps and looking for work. He sailed for Spain on the SS Manhattan on February 25, 1938. A tall, strong, quiet man, he became a machine gunner in the Lincolns and a close friend of George Boehm. Ray and two first aid men, looking for the Third Company, walked unknowingly into the fascist lines. Brought to San Pedro, he was among the 71 exchanged on April 22, 1939.
Ray returned to Los Angeles, married, and built a prosperous gardening and landscaping business. He took an active part in the affairs of the Los Angeles Post of VALB. Fred Keller, Post Commander, recalls "a very devoted guy who always worked hard and complained less." While installing an irrigation system, Ray had a second heart attack, and died on April 6, 1956. ~
Bob Steck and Carl Geiser POW Historical Commission
---
Obituary Notice:
With deep regret we announce the untimely death of our beloved comrade Ray Anderson. On behalf of all his comrades we extend our sincere condolences to his family.~
The Volunteer
, Vol. 17, No. 4, May 1956.