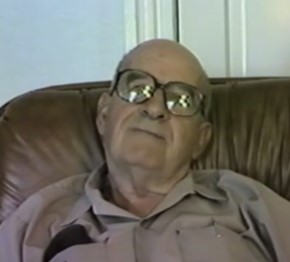 Biography
Bell, Raymond Everett b. August 24, 1914, Providence, Rhode Island; Family father Albert E. Bell, Spanish American War Veteran, Machinist and partime instructor at the Pratt Institute, mother from Ireland Sarah L. Farrar Bell, fifth of seven; High School graduate; Single; Male Nurse and Mechanic; CP March 1937, Worker's Union of Rhode Island; During the Depression he road the rails for two years and saw much of the country; Received Passport# 372916 in March 1937 which listed his address as 106 Union Avenue, Providence, Rhode Island; Sailed March 24, 1937 aboard the Manhattan; To Spain aboard a coastal ship; Arrived in Spain on April 15, 1937; Trained in Tarazona; Served with the XV BDE, Washington BN, Co. 3, Section 2, had recurrent bouts of dysentery while with the Washington BN; Deserted from Brunete Front on or about July 12, sent to Camp Luckas, later sent to Almansa and assigned to the John Brown Battery, served as Sanitario; Rank Soldado; Served at Brunete, at Misquito Ridge made it up to about 300 meter from the top of the ridge, (deserted July 12 or 15, 1937 stated he was "physically and mentally fatigued"), and Toledo Front; While on the Toledo Front he became very sick with peritonitis, in hospital at Madrid and Valencia; Made his way to Valencia from hospital and boarded a Spanish ship sailed to Barcelona under a British flag and went back into hospital, about the time of the withdrawal, discharged and left for the border, went to Figueres then crossed by train to Port Bou; American hospital in Paris for a week or more; Returned to the US aboard the President Roosevelt circa February 26, 1939; Married in September 1939; WWII US Navy, Armed Guard Service on Merchant Marine; WIA, Back into hospital for four months beginning in 1944 in the hospital, discharged April 12, 1945; Army, rank SFC; d. December 19, 1997, buried in Rhode Island Veterans Memorial Cemetery, Exeter, Washington County, Rhode Island.
---
Siblings: 6 brothers and 1 sister.
---
Source: Sail; Scope of Soviet Activity; Cadre; Inventory North Americans; Washington; RGASPI Fond 545, Opis 6, Delo 542;, Opis 6, Delo 849, ll. 2, Special List for Personnel Service, I. Political Susect and Bad Element List, January 16, 1938; USSDA 2:0402, 52:0712; Harriman ALBA 48, 012, September 5, 1986; Find-a-Grave#51735890. Code A
---
Photograph: Raymond Everett Bell, 1986, Harriman Video.