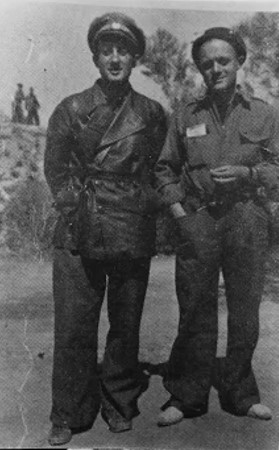 Biography
Rivero Villanueva, Luis
b. August 22, 1922, Manzanillo; From Niquero in Oriente, Province, Cuba; Domicile NYC, USA; CP (Anti-Fascist); Served with the XV BDE, Lincoln BN, Co. 1, Centuria Antonio Guiteras; Rank Teniente; Wounded in action, lost a hand to an explosive; Noted as "Record fair," Repatriated medical.
---
Sources:
RGASPI Fond 545, Opis 6, Delo 849, ll 26, List of American Comrades that have been Repatriated as per October 15 1937; Grados Militares Alcanzados Por los Cubanos en los Tres Años de Guerra, ABBI; Vera Jimenéz; Baumann; Lambe; SIDBRINT.
---
Photographs:
  Sergeant First Class Villanueva (Left) and and Saul Wellman, CEDOBI; Luis Rivero Villanueva, seated center, Albacete #209.
---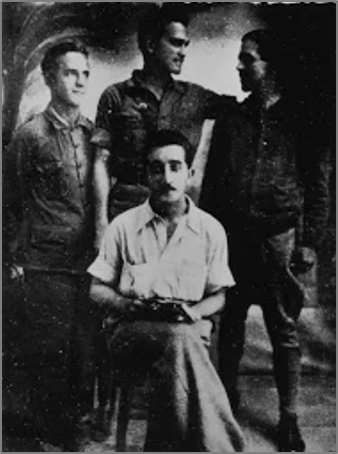 c