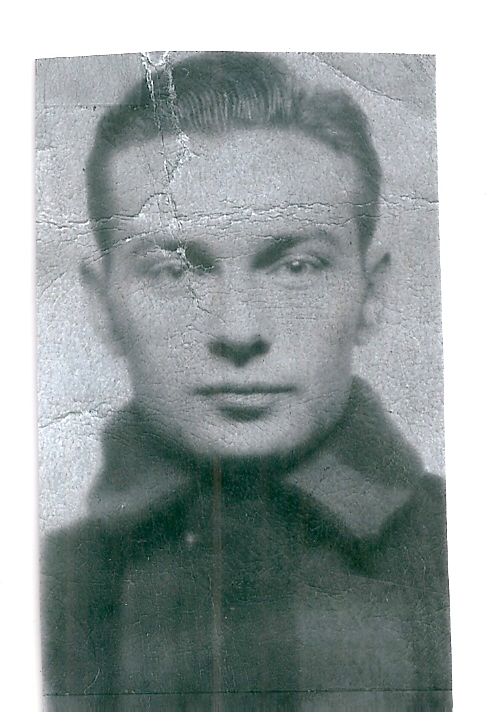 Biography
DuPont, Robert Charles
(Dupont, Woodrow Wilson, birth name); b. January 23, 1918, San Francisco, California; Parents Victor George DuPont and Ethel Weales DuPont, Jewish; 1 year High School, shipped out at age 15; Single; Seaman (NMU); YCL 1937; Domicile PO Box 621 Menlo Park, California and 535 E. 12
th
Street, New York; Sailed to France aboard the
Sarcoxie
arriving on August 1, 1937; Arrived in Spain via Massanet on June 12, 1938; Served with the XV BDE, Estado Mayor, Instruccion (June 1938); Last unit Lincoln-Washington BN, Co. 1; Rank Soldado; Served at the Ebro Offensive; Returned to the US on December 20, 1938 aboard the
Ausonia
; Married Evelyn Friedman in 1939; Son Davind Dupont and Daughter Robin DuPont; About six months after he married he and his wife hitchhiked to California; He reactivated his seaman's papers and alternated going to sea with working for his Father and Brother; After Pearl Harbor he returned to sea full-time; WWII Merchant Marine, shipping primarily from the east coast aboard tankers; After WWII he lived on the East Coast and until 1950 worked with the NMU, he was expelled by Joseph Curran, and moved to New Jersey and became an independent contractor; The FBI then began harassing the family; d. December 1976 (1978), Rochester, New York while on a contracting job; Changed his name when he went to Sea.
---
Siblings:
three brothers, Gene Frederick, Zeph George, and John; and three sisters Devere E., Zita, and Ethyelyn (died as a child);
---
Source:
Figueres List; Pay; RGASPI; Harriman Video Collection, Interview with Evelyn DuPont his wife 1985; USSDA 2:0509, 53:0902; (obituary)
New York Times
, L-W Tree Ancestry. Code A
---
Robert DuPont Interview
(Evelyn DuPont widow), ALBA V 48-008, undeated, shared tape with Melvin Anderson, Manny Harriman Video Oral History Collection; ALBA VIDEO 048; box number 1; folder number 23; Tamiment Library/Robert F. Wagner Labor Archives, New York University.
---
Photographs:
Robert Charles DuPont. Photograph courtesy DuPont family; and from his seaman's protection certificate under his birth name Wodrow Wilson DuPont, June 6, 1935.
---