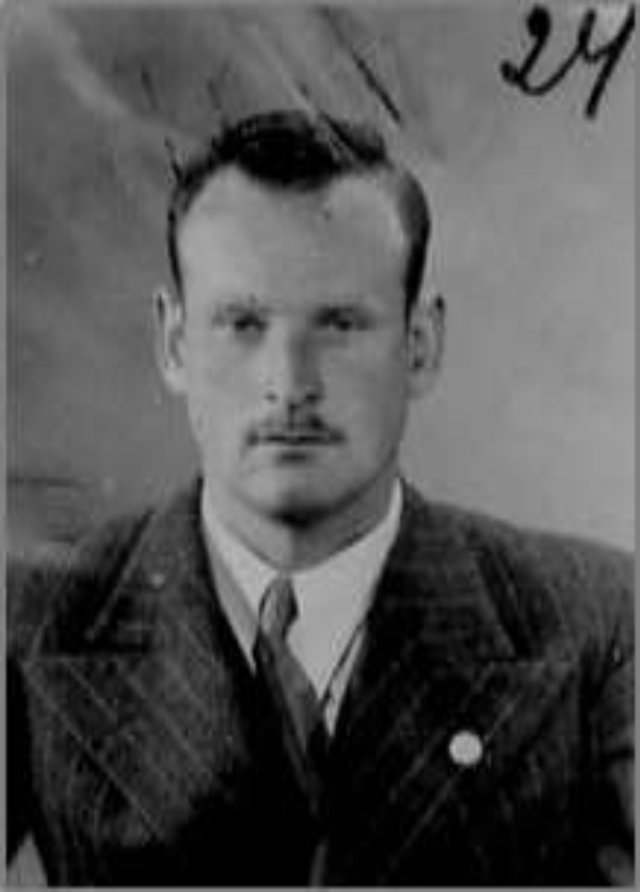 Biography
Gladnick, Robert (Gladnick, Roman; Party Name Wald, Nat); b. June 29, 1914, Russia, to US 1923; Jewish; mother Zelik Fania; Elementary education; CMTC 1932 and 2 years, National Guard, Rifleman, Rank Corporal; Single; Agricultural worker and Seaman, IWW, YCL March 20, 1931 district organizer, CP of Spain, International Seaman's Union and NMU; Domicile 652 SouthBoulevard, Bronx, New York; Sailed December 26, 1936 aboard the Normandie;Arrived in Spain on January 6, 1937; Served with the XV BDE, Lincoln BN, Transferred to a Soviet Regiment of Tanks (BT-5s), 1st Battalion , Brigade of Tanks, as a Tank Commander shortly after the BN's first action; Served at Jarama, Mora de Toledo, Navacerada, Brunete, and Fuentes del Ebro; Rank Teniente; Returned to the US as a stowaway on July 30, 1938 aboard the President Harding; dod. Post war along with William Herrick and Morris Maken attempted to form Veterans of the International Brigades Anti Totalitarian this resulted in his expulsion from VALB; WW II enlisted in the Canadian Army, received US citizenship in 1953. Siblings: brothers George and Morris sister Maria.
---
Sources: Cadre; RGASPI Fond 545, Opis 6, Delo 1544, ll. 25-26, Biografia de Militantes; 27, Solicitud de Paso o Ingreso en el Partido Comunista Español (Seccion de la Internacional Comunista); Opis 6, Delo 897, ll. 2-7; Unpublished Memoir; Good Fight C; Gerrassi; L-W Tree Ancestry.
---
Photograph: Robert Gladnick RGASPI Fond 545, Opis 6, Delo 1544, ll. 24.