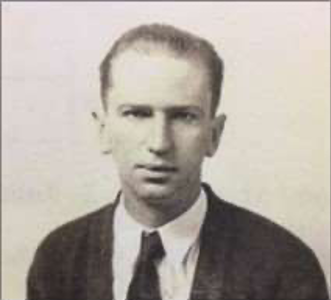 Biography
k-Pettyjohn, Robert Marvin
. b. March 19, 1911, Hoquiam, Chelabis, Washington; Father Thurston Elmer Pettyjohn (1875-1946), mother Mary Jane Hedgpeth (1883-1941); Single; Journalist; CP 1932 and YCL; Received Passport# 468888 on August 6, 1937 which listed his address as 922 Maple Street, Hoquiam, Washington; Sailed September 8, 1937 aboard the
Manhattan
; Arrived in Spain via Massanet on September 19, 1937; Served with the XV BDE, Lincoln-Washington BN; Rank Soldado; Killed in action on March 10, 1938, Belchite, during the Retreats; The State Department received an inquiry from the Metropolitan Life Insurance Company on April 12, 1939 requesting verification of Pettyjohn's death in Spain, The State Department replied on April 24, 1939 that Pettyjohn's name appeared on the list of volunteers killed in Spain that was published in the Daily Worker on July 14, 1938.
---
Sibling:
Juanita Meryle Minor (1900-1982).
---
Sources:
Scope of Soviet Activity; BN 58 Retreats; Cadre; Figueres List; Pacific NW.
---
Photograph:
Robert Marvin Pettyjohn, Passport photograph, 1937.