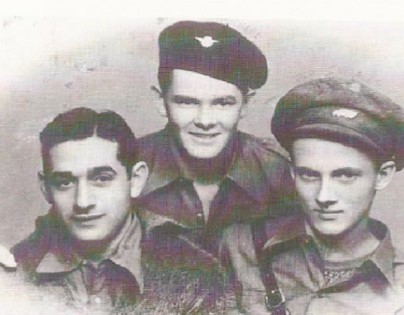 Biography
Ingalls, Robert Zane (Ingals); b. February 28, 1918 Spokane, Washington (Vilson, North Dakota); High School education; Single; Automobile Mechanic and Driver; CP 1934 (1935); Received Passport# 453215 on June 29, 1937 which listed his address as 1320 E 34th Avenue, Spokane, Washington; Sailed July 21, 1937 aboard the Berengaria; Arrived in Spain via Espolla on July 31, 1937; Served with the Auto Park and First Regiment de Tren, 2nd Squadron, Driver; Rank Sargento; Returned to the US on October 1, 1938 aboard the Paris; WWII Civilian worker at Boeing; d. May 8, 2001.
---
Source: Sail; Scope of Soviet Activity; Cadre; Figueres List; RGASPI Fond 545, Opis 6, Delo 553; Pacific NW; Good Fight; (obituary) Bob Reed, "Robert Zane Ingalls," The Volunteer, Volume 23, No. 3, September 2001, pp. 20, 22. Code A
---
Biography: Robert Zane Ingalls went to Spain from Seattle at an early age. In 1937, at age 17, he was made sergeant in the transport section with a crew under his command running a telephone service from a truck. During World War II, Ingalls worked as foreman of final assembly at Boeing. Later, he brought his engineering skills into the television industry and taught at a community college in Tacoma. He later designed the internal television systems for the University of Washington's School of Medicine and Nursing. His family has established the Robert Z. Ingalls Memorial Endowment Fund at South Seattle Community College. Ingalls, a vet from Redmond, Washington, died May 8, 2001, of a heart attack while on a family trip. —Bob Reed
---
Photograph: Jack Koble, Edward Brook Carmicheal, and Bob Ingalls. Reed Collection.