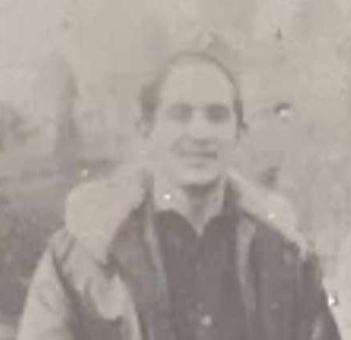 Biography
k-de Armas Soto, Rodolfo Ricardo Ramón
(Armas y Soto); b. 1912, Havana, Cuba; Student; Graduated from Veterinary School in 1935; Founder of Pro Ley y Justicai (Pro Law and Justice) and active in TNT and Joven Cuba; Arrested and imprisoned for his activities during a strike in February 1935; Some Prior military experience; Exiled to US; In NYC, USA was active in Club Julio Antonio Mella; CP; Sailed January 5, 1937 aboard the
Champlain
; Arrived in Spain on January 14, 1937; Served with the XV BDE, Lincoln BN, Co. 1, Section 3, Centuria Antonio Guiteras, Section Leader; Killed in action February 23, 1937, Jarama.
---
Sources:
Americans; Americans and Canadians Killed in Spain Complete list to November 15, 1937 Killed in Spain Complete list to November 15, 1937; RGASPI Fond 545, Opis 6, Delo 590, ll. 8 (fiche states k. February 27); USSDA 852.2221/233 (under de Armas, Rodolfo Ricardo Ramon); Relación de los Cubanos muertos en la Guerra de liberación e Independencia de España, Instituto de Historia de Cuba, Fondo Primer Partindo Comunista de Cuba, Guerra Civil; 1/2:1/1.10/45 [Marked as 75-81]; Grados Minutares Acanzados Portos Cubanos en los Tres Anos de Guerra, ABBI (states Teniente Colonel as his rank, unlikely); Alfonso Bello and Pérez Díaz; Vera Jimenéz;
Rodolfo Ricardo Ramón de Armas Soto
(1912-1937), Héroe internacional proletario
, Departamento de Orientación Revolucionaria du Comité Central du PC cubain; Baumann; Lambe; Alberto More Tabio, "Five Heroes of Cuba Who Fell at Jarama,"
Daily Worker
, April 3, 1937, Clipping; SIDBRINT.
---
Photographs:
Rodolfo de Armas y Soto in Barcelona, January 1937. Web.
---