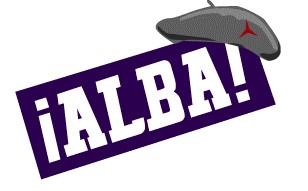 Biography
k-Kendzierski, Roman
b. January 15, 1914, Toledo, Ohio; Father Alexander Kendzerski (1881-?), mother Sophia Beinkowski (1888-?); High School education; Single; Painter; YCL 1937 and CP; Domicile Toledo, Ohio; Sailed May 20, 1937 aboard the
Berengaria
; Served with the XV BDE, Mackenzie-Papineau Battalion; Transferred to Lincoln-Washington Battalion, Co. 1; Killed in action September 3, 1937, Belchite; Peter Fry described Kendzierski's final action when his company was pinned down by a machine-gun nest outside Belchite:
Roman Kendzierski walks around and says, 'Give me your grenades.' He collects everybody's grenades and puts them inside his shirt above his belt.  Takes out a grenade, pulls the pin, transfers it to his left hand; takes another grenade, asks somebody to pull the pin, holds the clamp in his right hand – he's got a grenade in each hand and he goes forward to wipe out the machine-gun nest.  All of us are watching him and we think it's an act of tremendous bravery, and it has something to do with wiping out the shame of his brother's dishonor. He gets pretty close to the church and all of a sudden we hear the ominous tut-tut-tut-tut-tut-tut-tut-tut of a machine pistol – and Roman is blown up. The bullets hit the grenades across his waist and he was simply blown up. (Double or Nothing, 122-123)
---
Siblings:
brothers Mieayslaw Kedziorski (1908-?), Henry Kenzerski (1912-?), John J. Kendzierski (1916-1979); Eugene Kedzierski (1922-?); sister Helen Kendziorski (1910-?).
---
Source:
Mac-Paps; Americans and Canadians; Peter Frye and Thelma Ruby,
Double or Nothing
, (London: Janus Publishing, 1997).  Code A