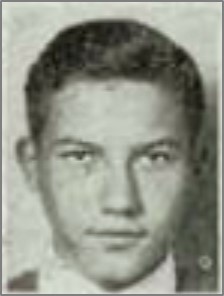 Biography
Valuch, Rudolph (Rudy); b. March 5, 1917, Chicago, Illinois; Father Martin Valuch (1883-1952), mother Agnes Holzman (1888-1970); No prior military service; College 1 ½ years; Single; Student and Apprentice tool and die maker with International Association of Machinists; Worked at Illinois Tools Works; YCL, unit organizer, CP October 1936; Received Passport# 367450 on February 15, 1937 which listed his address as 1813 South Lombard Avenue, Cicero, Illinois (2 S. 58th, Cicero, Illinois); Sailed February 20, 1937 aboard the Ile de France; Arrived in Spain on March 5, 1937; Served with the 1st Regt. de Tren, 2nd Squadron; Served at Brunete and Aragon; Returned to the US on October 10, 1938 aboard the Normandie; Married Olga Antonacci (1920-1994) on September 20, 1941, in Cook County, Illinois; WWII US Army, Initially deferred as 3-A in the draft (Registrant deferred because of hardship to dependents), Pacific and Asian Theaters, rank Staff SGT; d. March 21, 2003, Windsor, Son0ma County, California.
---
Sibling: Bertha "Val" Valuch (1922-2008).
---
Sources: Sail; Scope of Soviet Activity; Cadre; RGASPI Fond 545, Opis 6, Delo 1005, ll. 10; ALBA PHOTO 142 Rudolph Valuch Photographs; L-W Tree Ancestry. Code A
---
Biography Rudolph (Rudy) Valuch was an apprentice tool and die maker affiliated with the International Association of Machinists. At the time that he left for Spain in 1937 he was employed by the Illinois Tool Works. Valuch was attached the 15th Transport Regiment of the International Brigades during the Spanish Civil War and saw action at the Aragon front and the Battle of Brunete. Valuch procured the majority of the images from the photographer Charles L. Kaufman. When the collection was donated to ALBA, Valuch provided a numbered inventory with captions that corresponded to 28 of the 111 prints. The collection is arranged in one series, alphabetically by topic. All of the photographs were taken in Spain. - Courtesy of Tamiment Library, NYU.
---
Photograph: Rudolph Valuch, High School, Ancestry.