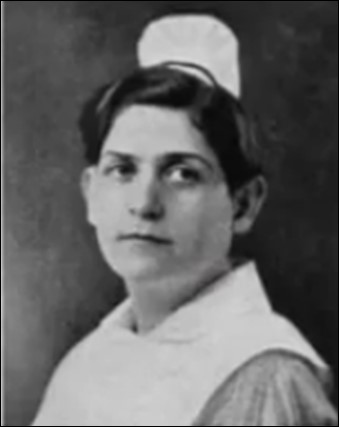 Biography
Davidow, Ruth Rebecca
(Bown, Ruth; Keller, Ruth); b. September 1, 1911, Poland (NYC); AMB; Father Joseph Davidow, Mother Maria Hertzman; Nurse; CP 1937 and Spanish CP; Arrived in Spain on June 13, 1937; Served with the Republican Medical Services; Nurse at Pozoblanco on Cordoba Front; During the Ebro Offensive served with a Spanish Surgical Team; Returned to the US on December 1, 1938 aboard the
Queen Mary
; d. June 15 (28), 1999, San Francisco, California.
---
Source:
Good Fight; (obituary)
The Volunteer
, Volume 21, No. 3, Summer 1999, p. 20; L-W Tree Ancestry.
---
Photographs:
Ruth Davidow from her Nursing School Yearbook, screen shot from The Good Fight; and arriving in the US with Leonard Larsen, FM Collection. Ruth Davidow, by Richard Bermack.
---