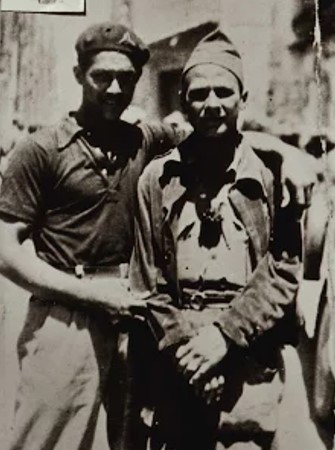 Biography
Saavedra Martín, Arístides (Aristides Saavedra, Martin); b. September 24, 1911, Havana, Cuba; Primary school education through 6th grade; Waiter and Student; Domicile NYC, USA and Cable Galiano No. 27, Havana; Julio Antonio Mella Club; Left for Spain July 16, 1937 from NYC; Crossed the Pyrenees; Arrived in Figueres via Massanet on January 23, 1938 and was sent on to Albacete on January 28, 1938; Trained at Tarazona; Served with the 35th Division, XV Brigade, Spanish 59th Battalion, Co. 2 and Co. 4; Rank Soldado; Served at Ebro Offensive Sierra Pàndols); WIA in thigh at Sierra Pandols, hospitalized in Salinosa, later in Mataro, was still in hospital when the internationals were withdrawn; Accused of planning desertion May 25, 1938; After crossing into France at the end of the war he was placed in the French concentration camp Sant Feliu de Guíxols; Returned to Cuba in May 1939.
---
Sources: RGASPI Fond 545, Opis 2, Delo 303, ll. 204; Opis 6, Delo 36, ll. 33; Opis 6, Delo 601, ll. 1; Association Amigos de las Brigadas Internationala Survey, February 27, 1996, Baumann; Alfonso Bello and Pérez Díaz; Vera Jimenéz; SIDBRINT.
---
Photograph: Arístides Saavedra Martín, Saavadra Martin is on the left, 2nd photo was inset, CEDOBI.