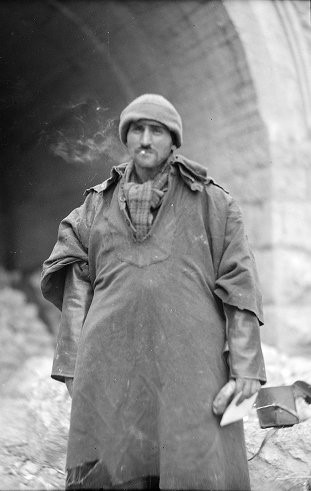 Biography
Romer, Samuel. b. September 21, 1912, Detroit, Michigan; Jewish; CoB; POW; Father Harry Romer (1885-1948), mother Mila "Molly" Nechamen [Nichamin] (1883-1946); Graduated from the University of Michigan with a BA in Journalism; Married Edna Drabkin Romer (1913-2006) on April 12, 1937 in NYC; Journalist; Socialist Party,  1927; Received Passport# 398678 on April 27, 1937 which listed his address as 250 West 10th Street, and 216 29th Street, both NYC; Sailed May 11, 1937 aboard the Washington; Arrived in Spain on May 30, 1937 after surviving the sinking of the City of Barcelona; Planned to join the Debs Column; Served with the XV BDE, Mackenzie-Papineau BN in training; BDE Staff as Paymaster; Later to XV BDE, 24th BN; Captured March 12, 1938, Hijar, Retreats; Exchanged October 8, 1938; Returned to the US on October 18, 1938 aboard the Queen Mary; WWII US Army, Meteorologist; Later civilian consultant to MacArthur in Japan and labor reporter for the Minneapolis Tribune; d. April 13, 1965, Minneapolis, Minnesota.
---
Sources: Sail; Scope of Soviet Activity; Mac-Paps; RGASPI; Harriman; Obituary Star Tribune Minneapolis April 14, 1965; L-W Tree Ancestry. Code A
---
Photographs:
Samuel Romer, 24th Battalion, January 1938. The 15th International Brigade Photographic Unit Photograph Collection; ALBA Photo 11; ALBA Photo number 11-0946. Tamiment Library/Robert F. Wagner Labor Archives. Elmer Holmes Bobst Library, 70 Washington Square South, New York, NY 10012, New York University Libraries.
---