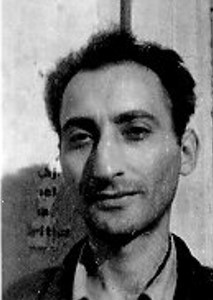 Biography
Cohen, Saul Bernard
(Newton, Saul B.; Sol); b. June 22, 1906, St. John, New Brunswick; Canadian; Jewish; Mother Minnie Cohen; Attended the University of Wisconsin for 4 ½ years; No prior military experience; Married Myrtle Cohen; Social Worker; Domicile 5431 Kenwood Avenue, Chicago, Illinois; CPUSA 1933, Social Services Employees Union (CIO), International Labor Defense; Traveled on a Canadian Passport; Arrived in Spain May 30, 1937 over the Pyrenees; Served with the XV BDE, Mackenzie-Papineau BN, Co. 3, Section Leader; Transferred end of February 1938 to the Artillery 4th Group, 35th Battery, 'Pagador' paymaster; Rank Sargento, confirmed July 1937, Brigada August 1937; Served at Aragon Fall of 1937, Levante in May and June 1938; WIA October 13, 1937 Fuentes de Ebro, in hospital from October 15, 1937 to February 25, 1938, including Benicasim, Casa Roja, Murcia, and Villanueva de la Jara; Returned to the US on February 18, 1939; WWII US Army, ETO; d. December 1991, Brooklyn, New York.
---
Siblings:
brothers George Cohen, Irving Cohen, and Dobi Cohen.
---
Sources:
RGASPI Fond 545, Opis 6, Delo 545, ll. 16-23; Mac-Paps; Momryk; Petrou. Canadian, (obituary) "Saul Newton, 85, Psychotherapist And Leader of Commune, Dies,"
New York Time
s, December 23, 1991. Code A
---
Photographs:
Saul B. Newton (Cohen) Saul Cohen in Spain. RGASPI Fond 545, Opis 6, Delo 545; and below during WW II, Photograph courtesy Newton family.
---