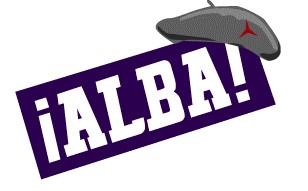 Biography
k-Workoff, Seymour Herman (Wyckoff; Workoff; Wolcoff; Wykoff, Ivan), b. October 1917, NYC, Jewish; Single; Apprentice Ship-fitter; CP; Domicile Bronx, New York, Sailed March 12, 1937 aboard the Ile de France; Among the group of 24 volunteers arrested with Dallet and Nelson; Served with the XV BDE, George Washington BN, MG Co. NCO; Lincoln-Washington BN, served at Brunete and Belchite, MIA September 1937, Belchite.
---
Sources: RGASPI (under Wyckoff, Seymour) Fond 545, Opis 6, Delo 1016, ll. 24 (fiche with MIA); ALBA 121 Seymour Herman Workoff Papers. Code A
---
Biography: Seymour Herman Workoff was born in New York City in October 1917. He was an apprentice ship-fitter living in the Bronx prior to his enrollment in the International Brigade. Workoff sailed to France on March 12, 1937 aboard the S.S. Ile de France. In late March, Workoff, along with 24 other American men, was stopped by the French police on a boat destined for Spain. The men were charged with trying to enter Spain to enlist in the army and were sentenced to 20 days in prison. After spending 3 weeks in prison in a small town near the border between France and Spain, Workoff successfully made it across the border into Spain. A story about the men's arrest appeared in the New York Times on April 1, 1937. In Spain, Workoff became a member of the George Washington Battalion. He was a sergeant in a machine-gun company and fought along the Jarama front near Madrid. In July 1937, his battalion merged into the Abraham Lincoln battalion. Workoff died in September 1937 in the Battle of Belchite, Hijar Del Pueblo, Spain. - Courtesy of Tamiment Library, NYU.