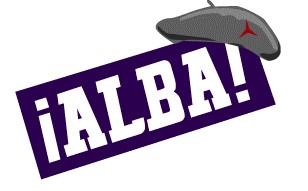 Biography
Soler Alonso, Eugenio (Soler, Eugnio; Soler y Alonso, Eugeenio; Alonso Eugenio S.; Soler Alonso, Eugene); b. November 13, 1917, Havana, Cuba; Father Eugenio Soler Avila (1897-1960), mother Alicia Alonso Blanco (1897-1975); Student; Anti-fascist; Arrived in Spain on March 17, 1937; Served with the XV BDE, Lincoln and Lincoln-Washington BN, later to the XII BDE; Wounded in action at Huesca; Returned to the US on may 29, 1938 aboard the Normandie; Married Maria Amalia Nunez de Vilavicencio y Vallejo (1914-2007) on August 25, 1943 in NYC, daughter; Returned to Cuba and became a representative in the UN Mission; In 1961 he was the Cuban Ambassador to India; Sought asylum in South America; d. October 28, 1991, Caracas, Distrito Federal, Venezuela.
---
 Sibling: sister Alicia Soler-Alonso (Landa) (1919-2007).
---
Sources: Americans; L-W Tree Ancestry.