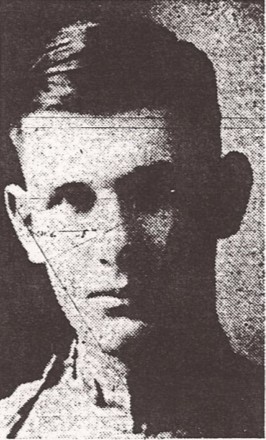 Biography
k-Zielinski, Stephen Charles (Zielunter); b. July 7, 1905, Bayonne, New Jersey; Prior military service in the US Army, joined 1923 and served in the Philipines; Unemployed; Received Passport# 426096 on May 26, 1937 which listed his address as 1212 Hudson Boulevard, Bayonne, New Jersey; Sailed June 2, 1937 aboard the Aquitania; Arrested on June 20, 1937 when the vessel he was traveling to Spain on, the Joven Teresa, was intercepted by the French aviso Granit near Port-Vendres; Arrived in Spain via Massanet on June 22, 1937; Reported wounded in action in October 1937 and died in hospital.
---
Sources: Scope of Soviet Activity; Figueres List; RGASPI (also under Jielinski, Steven) Fond 545, Opis 6, Delo 1019, ll 15 (ver archive general); USSDA 2:1066, 62:0196; Joven Teresa list from a letter from Jean Massé to Jim Carmody, dated November 30, 1988. Code A
---
Photograph: Stephen Zielinski circa 1923, Photograph from Bayonne, NJ Times.