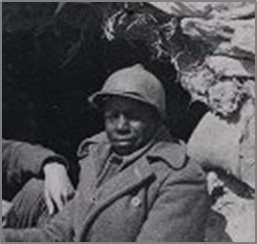 Biography
Rochester, Sterling Taylor. b. October 15, 1901 (October 1, 1901, November 15, 1903), Barclay, Maryland; African American; US Navy 1924, served on the Battleship Utah and the Destroyer Dale; Single; Seaman and Party organizer; CP 1936; Received Passport# 234264 on August 6, 1935 which listed his address as 108 Olive Street, and 503 N. 7th Street, both Philadelphia, Pennsylvania; To Spain from the Soviet Union where he was attending a party school; Served with the XV BDE, Lincoln BN, Co. 2, Section 2, Group 3; Post Pingarron with the MG Company; Served at Jarama; WIA March 26, 1937; Released from battalion after Jarama, Repatriated for medical; Returned to US on propaganda tour arriving on June 27, 1937 aboard the Lafayette; d. 1978 (December 1987) Norristown, Pennsylvania.
---
Sources: Scope of Soviet Activity; Lincoln; Voros-Jarama; RGASPI Fond 545, Opis 6, Delo 973, ll. 46 (voir arch gen); African Americans; RGASPI Fond 545, Opis 6, Delo 849, ll 26, List of American Comrades that have been Repatriated as per October 15 1937; L-W Tree Ancestry. Code A
---
Photographs:
Stepanovich, Chief of information at Jarama and Brunete, and Sterling Rochester. International Brigade Archive, Moscow: Select Images, Folder 178: Undated Photographs, Box 1, Folder 4; ALBA Photo 177-178005; ALBA Photo number 177-188031. Tamiment Library/Robert F. Wagner Labor Archives. Elmer Holmes Bobst Library, 70 Washington Square South, New York, NY 10012, New York University Libraries.
---