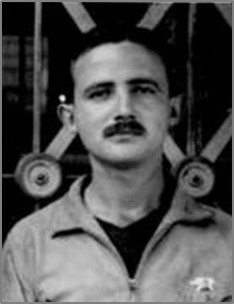 Biography
Schneider, Theodore Samuel. (Semeé, Scheneider, Theodore; Taylor, Ted); b. December 25, 1911 (1912,1913), Odessa, Russia; Russian American; Mother Mrs. Emil Hirsch; Airplane Engineer and Journalist; CP March 1930; Passport 456368; Domicile Hollywood, California; Sailed June 1, 1938 aboard the Washington; Arrived in Spain via Massanet on June 12, 1938; Returned to the US on December 15, 1938 aboard the Paris.
---
Sources: Figueres List; RGASPI; L-W Tree Ancestry. [Ray notes --Dec 1913 on his Social Security record. He is shown as passing on 26 Dec 1991. That Ted Schneider has a tree which says his father was Simeon Schneider and his mother was Olga Hirsch. He lived in California when he got his SSA and died in NYC.]
---
Photograph: Ted Schneider in Spain, RGASPI Fond 545, Opis 6, Delo 982.