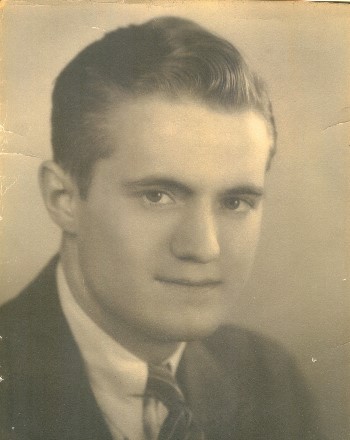 Biography
Hyde, Thomas Alfred b. July 6, 1910, Jersey City, New Jersey; Married; University of Chicago, 2 years, studied Hospital Administration; Bookstore Owner; Received Passport# 368619 on February 20, 1937 which listed his address as 20 Lexington Street, Newark, New Jersey; Sailed March 10, 1937 aboard the Queen Mary; Arrived in Spain on March 20, 1937; After training at Tarazona he was attached to the hospital in Murcia as the Political Commissar for American and British Base Hospitals; In August (June) 1937 he transferred to the XV BDE and was attached to the Brigade Topography section as a cartographer; (Lincoln-Washington BN), WIA September 5, 1938 at Belchite; He received shrapnel in his right leg and ankle; After his recovery he was assigned to Murcia Hospital and later to Albacete as an auxiliary ambulance driver, purchasing agent, and administrator; Returned to the US on August 4, 1938 aboard the Manhattan; WWII US Army, enlisted June 15, 1942, saw action in North Africa, later attached to the Third Army during the Battle of the Bulge; In 1945 he was serving in Italy and received a commission as a 2nd LT in the Quartermaster Branch; Received the Bronze Star and remained in the Army until the late 1950s; He retired as a Captain; d. December 22, 1994, West Caldwell, New Jersey.
---
Sources: Sail; Scope of Soviet Activity; RGASPI Fond 545, Opis 6, Delo 914, ll. 13-39; L-W Tree Ancestry. Code A
---
Photograph: Thomas Hyde about 1935 or 1936, used with permission by Richard Hyde.