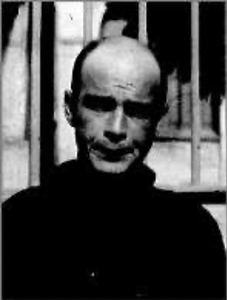 Biography
Moore, Thomas Ayers. b. March 10, 1909, Holden, Missouri; father J. Smith Moore, mother Margaret Ayers; University of Illinois 1926-1928, studied chemical engineering; Marine Corps 1 year of which 6 months was spent in the brig at Quantico, VA for rebellion, 10th Artillery Regiment; Married Emma Hilton M. Moore (1909-?) on October 15, 1930 in Henry County, Virginia, one son; Seaman (NMU), Salesman, and Miner; CP July 1937, NMU, UMWA; Received Passport# 468320 on August 5, 1937 which listed his address as 2211 South 5th Street, Philadelphia, Pennsylvania, and Durham, North Carolina (Holden, Mississippi); Sailed August 11, 1937 aboard the Queen Mary; Arrived in Spain via Espolla on August 21, 1937; Entered IB August 29, 1937; Trained Pozo Rubio Battalion of Instrucion; Served with the XV BDE, Lincoln-Washington BN, Co. 1 (July); Later Co. 5 (September); Rank Cabo (August 1938); Served at Fuentes de Ebro, Teruel, Seguro de los Banos, Retreats, and Ebro Offensive; Twice WIA by MG fire at Teruel and by Shrapnel at Corbera during Ebro Offensive in the last action; Returned to the US on December 20, 1938 aboard the Ausonia. (said in two documents that he arrived in July?); WWII US Army Air Force, 3rd Comm Squadron, Staff Sergeant, received the Purple Heart; d. April 8, 1967, in the Veterans Affairs Hospital, Chesterfield County, buried Glendale in National Cemetery, Henrico County, Virginia.
---
Siblings: half-siblings Arling Graeber (1899-1957), and Bernice Graeber (1903-1994).
---
Sources: Sail; Scope of Soviet Activity; Figueres List; Pay; RGASPI Fond 545, Opis 6, Delo 949, ll. 50-60; L-W Tree Ancestry. Code A
---
Photograph: Thomas Moore in Spain, RGASPI Fond 545, Opis 6, Deol 949.