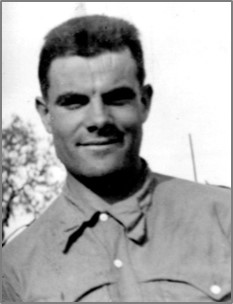 Biography
Vazquez de Castillo, Frank (Vasquez, Frank); b. March 26, 1905, Tampa, Florida; Cuban American; Father Gustavo, mother Francisca; No prior military service; HS in Cuba; University of Tampa 1928-29, studied agriculture and mechanics; Single; Tobacco worker, Hotel worker, and Restaurant worker; Domicile NYC; Joined CP in 1937 in Spain; Circulo Cubano of Tampa, Club Julio Antnio Mella in NYC, Union of Tobacco workers in Tampa, YFOA; Arrived in Spain February 1, 1937 (or Arrived in Spain on October 4, 1936?); Served with the XV BDE, Lincoln BN; Later to 46th Division, 10th BDE Mixta, rose to command 46th Division Discipline Company; Rank Sargento; Served at Jarama, Guadalajara, Quijorna, Cuesta de la Reina, and Alfambra; Wounded in action 3 times – February 24, 1937 at Jarama hit in the arm, during attack at Quijorna hit in head, and at Lerida, on February 4, 1938, spent six months total in various hospitals; Returned to the US on January 20, 1939 aboard the Aquitania; Had traveled to Cuba, Puerto Rico, Dominican Republican, Haiti, England and Spain.
---
Sources: RGASPI Fond 545, Opis 6, Delo 1005, ll. 43-60 (two separate repatriation files with differing information), ver arch gen amer; L-W Tree Ancestry. Code A
---
Photograph: Flamingo Vargas in Spain (Believe this is Frank Vasquez, no other known American volunteer by that name), RGASPI Fond 545, Opis 6, Delo 1006, ll. 60.