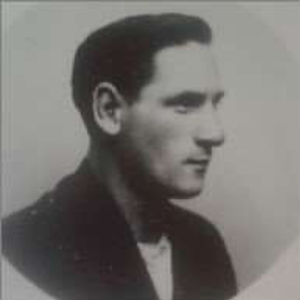 Biography
Rossetto, Venerio. (Rino); b. February 11, 1910, Rovinj/Rovingo d'Istria, now Croatia, to the US in 1927; South Slav; Father Domenico Rossetto, mother Antonia (Visentin) Rossetto; Worker; Domicile NYC; Communist; To Spain in the summer of 1937; Served in the XV BDE; Transferred to the XII BDE "Garibaldi", 3rd BN, Rank Cabo; Served at Belchite, Zaragoza Front, Teruel, Extremadura, Caspe, and the Ebro Offensive; WIA twice; Crossed from Spain into France with the remnants of the International Brigades in a medical convoy in February 1939; Confined in the French camps; He joined the French Armies "Company of Work" in April 1940, after the fall of France in April 1940 he moved to Paris; Extradited to Italy in 1942 and sentenced to internal exile, confined at Ventotenen; Freed in September of 1943; Returned to Istria and operated with the partisan formations, joining the company Rovignese; Killed by the Germans on January 1944 at Rovinj. La Spagna Nel Nostro Cuore.
---
Sources: RGASPI; PS; South Slav; La Spagna Nel Nostro Cuore; Italian-American Volunteers From Istria and The Slovenian Hinterland of Trieste, From Appendix E in John Peter Kraljic's The Croatian Community In North America and the Spanish Civil War; Notes email from Davidantonio Rubino-Crisci, Florence, Italy.
---
Photograph: Venerio Rossetto, Family Photograph, undated.