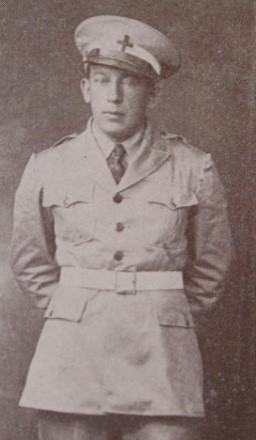 Biography
Taine, Wayne J. (Vaino, Waino Tayne; Taini); b. February 2, 1902, Red Lodge, Carbon, Montana; Finnish American; AMB; Father Jacob Taini (1874-1923), mother Martha Alina Koivisto (1900-1992); Married Martha Aliina Koivisto (1900-1992) on July 3, 1925 in Cuyahoga, Ohio; Taxi Driver, Mechanic, Rail Road fireman; Finnish Workers Federation; Received Passport# 452067 on June 26, 1937 which listed his address as 15 West 125th (126) Street, NYC; Sailed June 30, 1937 aboard the Aquitania; Arrived in Spain July 10, 1937; Served with the Medical Services as an ambulance driver, picked up ambulances at Port Bou on August 6, 1937; September 3, 1938 attached to 45th Division; Ambulance Driver; Returned to the US on December 31, 1938 aboard the President Harding; d. March 7, 1942, NYC; See the extended list of his service in Spain and nature of his arrest and imprisonment in Casteldelfels on ll. 16b.
---
Siblings: brother Toivi Mitchel Taini (1895-1960), sisters Ikola Teini (1895-?), and Esther Anna Taini (1906-1980).
---
Sources: Scope of Soviet Activity; Figueres List; RGASPI Fond 545, Opis 6, Delo 998, ll. 14-21; (Waino, Taino); Finnish; MPE;.; (obituary note), The Volunteer, Vol. 4, No. 2, April 1942. Code A
---
Photograph: Wayne Taine. Meidän Poikamme Espanjassa (Our Boys in Spain).