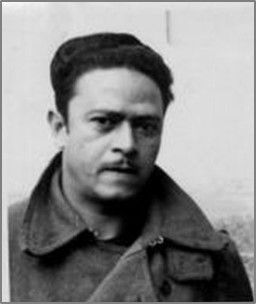 Biography
Palmer, William Colon
. (Colón, Guillermo; Ponce, William Palmer); b. September 18, 1910, Ponce, Puerto Rico; Puerto Rican; Father Alonso W. Don Palmer (1853-1917), mother Esperanza Colón y Martinez (1888-1940); Single; Seaman (IMU), Driver, and Clerk; CP 1930; Domicile 52 Aruitz Street, and 52 Amity Street, both Brooklyn, New York (11 State Street, Brooklyn, New York); Sailed February 1937 aboard the 
Cabo Palace
; Arrived in Spain on March 8, 1937; Served with the 86th BDE, 20th BN, Co. 3; XII BDE, Transport; Rank Soldado; Served at Pozo Blanco May to June 1937; Aragon October to December 1937, Ebro April to September 1938; WIA June 1937, Pozo Blanco and October 1937, Fuentes de Ebro, spent a total of 4 months in hospitals; Returned to the US on February 19, 1939 aboard the
Queen Mary
; After an interrogation by Immigration officials he was released and proceeded to his mother's home at 11 State Street, Brooklyn, New York; d. September 16, 1959, Ponce, Puerto Rico, buried in Saint Charles Cemetery, Suffolk County, New York; A Party evaluation by the XV BDE on November 9, 1938 in RGASPI erroneously identifies Palmer as Costa Rican.
---
Siblings: 
sister Argentina Betty Palmer (1915-2003), brothers Alfredo Colon (1906-?), and Lorenzo Lawrence R. Colon Palmer (1917-1994).
---
Sources:
Cadre; RGASPI Fond 545, Opis 6, Delo 582, ll. 21 (Dominican Republic); Delo 829, ll. 65, Opis 6, Delo 848; José Alejandro Ortiz Carrión and Torres Rivera,
Voluntarios de la Libertad, Puertorriqueños en Defensa de la República Española 1936- 1939
; L-W Tree Ancestry. Code A
---
Photographs:
William Palmer in Spain, RGASPI Fond 545, Opis 6 Delo 849, and Seaman's Protection Certificate, 1929 duplicate issued 1938.
---