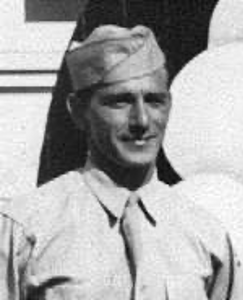 Biography
Sennett, William
. (William Snetzki; Snesetzky, William passport name); b. October 6, 1914, Chicago, Illinois; Russian American; Jewish; Father David Snetzsky Sennett (1883-1969), mother Sarah Sennett (1884-1946); 9th grade education; Married; Metal Worker; CP; Domicile 1813 Lombard Ave, Cicero, Illinois; Arrived in Spain on March 3, 1937; Served with the Regiment de Tren, Political Commissar for 2nd Squadron; Briefly with XV Brigade infantry (L-W?); Returned to the US on October 9, 1938 aboard the
President Roosevelt
; Married Augusta Camille Machenskas (1914-2005), in 1938; WWII US Army Air Corps, 1943 Keesler Field, Mississippi; Taught reading and writing to illiterate soldiers; Divorced Augusta Sennett in October 1966 in Los Angeles, CA; d. March 30, 2003, San Francisco, California.
---
Siblings:
brother Sol Snesetzky (1906-?), Leo B. Sennett (1908-1984), Maurice Reed Sinnett (1913-1994), Charles Gerald, sister Bessie Sennett (1920-?).
---
Sources:
Cadre; Americans; RGASPI Fond 545, Opis 6, Delo 985, ll. 19-22 letter regarding repatriation and letter by Jack Friedman defending Sennet's record; ALBA PHOTO 199 William Sennett Photograph Collection; Good Fight C; Harriman; Sennett had an oral history published -Wellman Collection is also on file at the University of California at Berkeley; (obituary) Marshall Windmiller, "William Sennett, 1914-2003,"
The Volunteer
, Volume 25, No. 2, June 2003, pp. 16-17. Code A
---
Biography:
William (Bill) Sennett (né Snesetsky or Snestzki) was raised in Chicago and participated in hunger marches, organizing in the South Side black community and other political activities as a Section Organizer for the Young Communist League. He was a metalworker, living in Cicero, IL, when he volunteered for service on the Loyalist side in the Spanish Civil War. He arrived in Spain in March 1937 and served in the International Brigades as political commissar of a transportation regimen -- Second Squad, Second Regiment de Tren. His brother, Maurice (or Morris), also served in Spain. Bill Sennett served in the army air force during World War II, and returned to Chicago after the War and became a paid functionary of the Communist Party. He broke with the Party after 1956, moved his family to California and eventually became a successful businessman as president of a multimillion-dollar trucking business headquartered in San Francisco. (For additional biographical information, see William Sennett: Communist Functionary and Corporate Executive, an oral history conducted by Marshall Windmiller, Bancroft Library, University of California, Berkeley, 1984. Copy at the Tamiment Library.)~Courtesy Tammiment Library, NYU.
---
Photographs:
William Sennett as a training instructor at Keesler Field, Mississippi during WWII. VALB/ALBA.; Ed Bender and Bill Sennett, by Richard Bermack.; Bill Sennet February 28, 1998, by Richard Bermack.
---