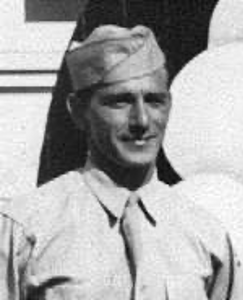 Biography
Sennett, William
. (William Snetzki; Snesetzky, William passport name); b. October 6, 1914, Chicago, Illinois; Russian American; Jewish; 9th grade education; Married; Metal Worker; CP; Domicile 1813 Lombard Ave, Cicero, Illinois; Arrived in Spain on March 3, 1937; Served with the Regiment de Tren, Political Commissar for 2nd Squadron; Briefly with XV Brigade infantry (L-W?); WWII US Army Air Corps, 1943 Kessler Field, Mississippi, Taught reading and writing to illiterate soldiers; d. March 30, 2003, San Francisco, California.
---
Sibling:
brother Morris Sennett.
---
Sources:
Cadre; Americans; RGASPI Fond 545, Opis 6, Delo 985, ll. 19-22 letter regarding repatriation and letter by Jack Friedman defending Sennet's record; ALBA PHOTO 199 William Sennett Photograph Collection; Good Fight C; Harriman; Sennett had an oral history published -Wellman Collection is also on file at the University of California at Berkeley; (obituary) Marshall Windmiller, "William Sennett, 1914-2003,"
The Volunteer
, Volume 25, No. 2, June 2003, pp. 16-17. Code A
---
Photographs:
William Sennett as a training instructor at Keesler Field, Mississippi during WWII. VALB/ALBA.
---