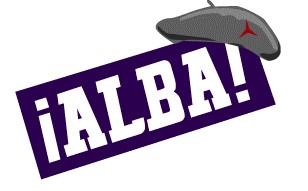 Biography
White, William Thomas b. February 21, 1907, Philadelphia, Pennsylvania; Father William Alysios White (1883-1941), mother Clara Roth (1882-1924); Single; Machinist; CP 1937; Received Passport# 387255 on March 2, 1937 which listed his address as 1912 Westmorland Street, Philadelphia, Pennsylvania; Sailed May 1, 1937 aboard the Statendam; Arrived in Spain on May 30, 1937; Served with the Service Sanitaire June 1-30, 1937; Artillery, 11th Regt., 2nd Group, 14th Battery (John Brown Battery), 155mm Guns; Returned to the US on February 4, 1938 aboard the President Harding; d. September 15, 1987 in Berkley, Michigan, buried in St. Mary's Cemetery in Wilkes Barre, Pennsylvania.
---
Sibling: brother Bernard White (1922-2008).
---
Sources: Sail; Scope of Soviet Activity; Cadre; RGASPI; Obituary Citizen's Voice, September 18, 1987; L-W Tree Ancestry.