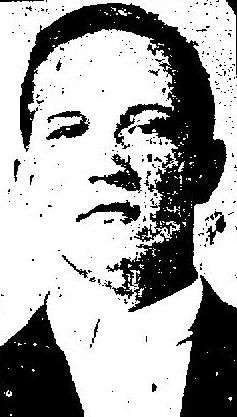 Biography
Piasecki, Zygmund P. b. April 7, 1914 Cleveland (Toledo), Ohio; CoB?; Elementary education; Single; Truck Driver; CP 1937; Received Passport# 391090 on April 15, 1937 which listed his address as 1229 Belmonte Avenue, Toledo, Ohio; Sailed May 20, 1937 aboard the Berengaria; Arrived in Spain on June 2, 1937; Served with the XV BDE; Arrested while still a recruit for blowing a whistle or taking a train for a joy ride; Was in provincial jail in Albacete from June to September; Received a twenty-year sentence and was imprisoned in Prison Celularm Galeri No. 1, Cell 106, Valencia; He was still in prison when the Republic fell; Nationalist forces promptly re-arrested him for having served in the Republican Army; State Department representative eventually obtained his release; Returned to the US on August 23, 1939 aboard the Exmoor return address 122 Belmont Avenue, Toledo, Ohio; In State Department papers Piasecki stated he lost his Passport in the sinking of the City of Barcelona.
---
Sources: Cadre; RGASPI Fond 545, Opis 6, Delo 849, ll. 1, Special List for Personnel Service, I. Political Susect and Bad Element List, January 16, 1938; USSDA 2:0837, 58:0814. Code A [Possible Find-a-Grave# 134780704 under Sigmund F. Piasecki, b. April 17, 1915, d. Feb. 4, 1967]
---
Photograph: Zygmund Piasecki. Photograph newspaper clipping.