"The Women of the Abraham Lincoln Brigade: An Archival Collection"
Introduction:
On January 17, 1937, Ray Harris arrived in Spain.  An immigrant from Canada who had made a home in New York City, she was a nurse and was part of the first group of the American Medical Bureau's members to set sail for Spain to support the defense of the country's democratically elected government in the Spanish Civil War.  Ray's story, and the stories of women like her, are not particularly well-known in a history of foreign involvement in Spain's war dominated by figures like Hemingway and Orwell.  Nevertheless, a diverse group of working-class women joined the Abraham Lincoln Brigade and volunteered alongside their male comrades to defend Spain against the rise of fascism.  This collection will introduce some of their stories and serve to remind us that anti-fascism is an American tradition with a rich background of racial, social, and gender diversity.  What follows relies entirely on sources held either directly by the Abraham Lincoln Brigade Archive or its associated collections at New York University.
---
Ray Harris (1910-1998):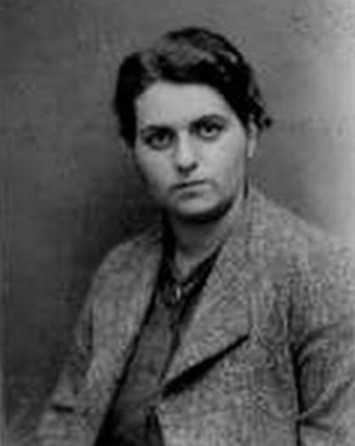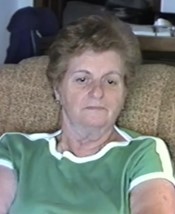 Fast Facts:
In Spain: January 28, 1937- December 31, 1938
Work: Nurse at hospital on Madrid front, hospital in Vic
Born: Russia
Died: Pittsburgh, Pennsylvania
Ray Harris' life spanned four countries and three continents.  Born in Russia, her family migrated to what was then the British Mandate in Palestine shortly after her birth.  They then moved to Winnipeg, Canada, before Ray finally immigrated to the United States shortly before the Great Depression.  A resident of New York City and registered nurse before serving in Spain, she worked at New York City's Bellevue Hospital and was introduced to the cause of Republican Spain by her union.  After a short stay in France during the winter of 1936-37, Ray arrived in Spain via Portbou before going onto her first appointment at a front hospital near Madrid.  Ray's nearly two-year long stay in Spain finished at the end of 1938.  While in Spain, she was reimbursed for her work at a rate of approximately 300-360 pesetas per month.  Upon her return to the United States, Ray and other nurses were well received, but she continued to struggle with the memories of her experiences in Spain, particularly an incident in which her hospital nearly escaped a Fascist bombing.  Ray went on to work in a Remington Arms factory before returning to her career as a nurse, including a period as a U.S. Army nurse in World War II.
Check out these resources to learn more about Ray's story:
---
Salaria Kea (1911-1990):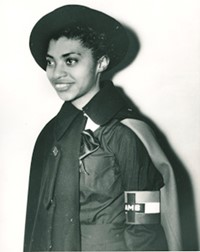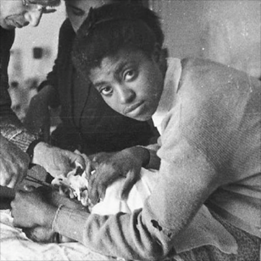 Fast Facts:
In Spain: April 7, 1938- May 16, 1938
Work: Nurse at American hospital in Villa Paz
Born: Georgia, United States
Died: Akron, Ohio
Salaria Kea's life was struck early by tragedy.  When she was six months old and her family lived in Georgia, her father was killed by a patient in a mental hospital.  After her father's death, her family decided to relocate to Akron, Ohio. Salaria grew up poor and, as a black woman, had to contend with the challenges of racial discrimination.  This included a state government which provided less support to needy black children than white ones.  After graduating high school, Salaria was denied entry to nursing school in Akron because of her race.  Subsequently, she was encouraged to train to become a nurse at the Harlem Hospital Training School in New York City.  After successfully graduating in 1933, despite continued discrimination in New York, Salaria went to work in a tuberculosis ward.
Salaria's path to Spain began with a rejection from the Red Cross when she volunteered to serve as a nurse after floods in the Midwest.  She then learned about the cause in Spain from other medical professionals around her and she departed for Spain, via France, in early 1937.  In an act of immense selflessness, Salaria saw working as a nurse in Spain as an opportunity to serve others.  She was a part of the second group of American nurses and doctors going to Spain.  As a nurse, she traveled frequently.  Her group was tasked with traveling around Spain to tend to the dead and wounded in small villages that had been bombed by Franco's forces.  Salaria eventually helped establish a Republican hospital at Villa Paz, but her work in Spain continued to be perilous.  She was captured by Franco's rebels and held for six weeks before ultimately escaping.  She was less fortunate in her next brush with the danger of war as she herself fell victim to a bombing raid and was injured severely enough to be sent to France and then the United States in mid 1938.
Salaria has become one of the most famous volunteers of the Abraham Lincoln Brigade.  Various interviews and accounts of her time in Spain produce inconsistencies in certain details.  However, what is clear is that Salaria overcame immense obstacles in becoming a nurse and her service in Spain was an exemplary case of service to others.
Learn more about Salaria's fascinating life and her time in Spain with the resources below:
---
Virginia Malbin (1913-2008):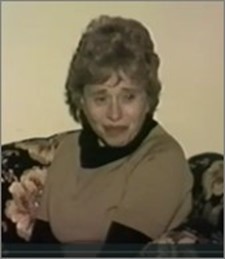 Fast Facts:
In Spain: Unknown- September 27, 1937 and August 1, 1938- February 2, 1939
Work: Social worker
Born: Chicago, Illinois
Died: Portland, Oregon
Virginia Malbin was born into a middle-class family in Chicago.  She grew up in a largely apolitical setting, with her only early political memories being of Chicago city issues and the Sacco-Vanzetti Case.  However, upon becoming a student at the University of Chicago, she became active in fighting the university's discriminatory treatment of the black neighborhoods that surround it.   Involvement in other causes against discrimination helped her become even more involved in what others called "radical politics," but she preferred to call "being a good person."
Virginia and her friends were true anti-Fascists.  They had organized protests against the Italian invasion of Ethiopia before the Spanish Civil War had even begun.  Upon volunteering for the Abraham Lincoln Brigade, she received the unique assignment of finding homes for refugee children in the Republican zone.  The war effort left the Spanish Republic without the necessary resources to undertake these efforts itself, so volunteers like Virginia filled in.  The first time she went to Spain, she was part of a group of social workers sent to the country to raise American awareness regarding the plight of Spanish children.  She, along with other social workers, traveled around Spain to see children's hospitals, especially in Republican-held Andalusia and Murcia.  Upon her return, Virginia and the other social workers with whom she traveled became in-demand speakers regarding the need for civilian relief in Spain.  She returned to Spain in 1938 when the Republic needed additional personnel for relief efforts.  Ultimately, the relief efforts were taken over by the Republic itself and Virginia went to work assisting and evacuating wounded members of the International Brigades.
Virginia's story provides detailed insight into the nature of civilian life and relief efforts during the Spanish Civil War.  Read more about her here:
---
Anna Shuldiner (1915-2004):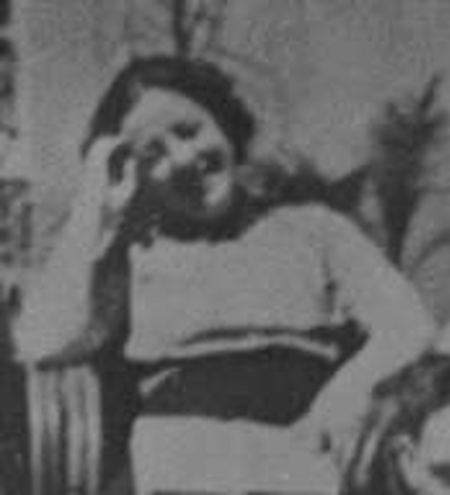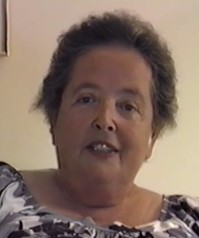 Fast Facts:
In Spain: Unknown- November 23, 1937
Work: Nurse in Albacete and on Cordoba fronts
Born: New York, NY
Died: Pittsburgh, PA
Anna was born into a working-class immigrant family from New York City.  Her family was Jewish, and her parents were from the Polish and Ukrainian borderlands of the Austro-Hungarian and Russian Empires.  Her mother made sure Anna and her siblings were aware of issues surrounding the rise of Fascism and threats to the Jewish community by reading to them from newspapers.  The importance of her family guided her towards accepting a spot at the Beth Israel School of Nursing in order to satisfy her parents' desire for her to stay in New York City and be educated at an institution with a Jewish heritage.
The mid-1930s proved formative for Anna's political identity and her career.  After graduating with her nursing degree, she went into the workforce, ultimately becoming the head of outpatient treatment at Beth Israel Hospital.    At the same time, she became a supporter of the New Deal and began to be more conscious of issues of poverty and inequality in American society.  When Anna was accepted as a volunteer in the Lincoln Brigade, however, she was taken on as a nurse rather than a supervisor.  Her service was split between time in Albacete and the Cordoba Front as a part of the 86th Brigade.  It was a truly international force, comprised of volunteers from Great Britain, the Netherlands, and Germany in combination with Spanish soldiers.  While in Spain, Anna also visited other major Spanish cities, including Valencia and Barcelona.  Her visit to the latter was cut short by the events of the May Days of 1937.  By the end of that year, Anna had returned to the United States and to work in New York City at Beth Israel Hospital.
33:43 on the second tape
---
Josephine Liebert (1912- ?)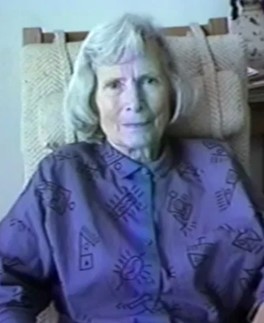 Josephine was born in Berlin to a pair of artists.  Her father was killed in World War I and Josephine, her mother, and two siblings struggled through the economic instability in Germany after the war.  Josephine's hoped to follow her parents into art, but the German government would not support her education in the field.  Her family's life was drastically changed by the rise of Hitler in 1933.  Due to her descendance from a Jewish grandfather, they began to face discrimination.  Despite discrimination and the crippling economic effects of the Great Depression, she quickly got a job as a nurse at the Charité Hospital in Berlin after taking courses in nursing during the early 1930s.
Josephine identified her political awakening as coming from a relationship she was in with a German doctor.  They traveled together to Lithuania in 1936 and were given a pamphlet that told them about Franco's coup attempt and the war that had broken out in Spain.  Subsequently, the doctor volunteered for service in Spain and she stayed well-informed of events in the country thanks to his mail.  As time went on, Jewish staff at Josephine's hospital began to flee until finally one day she learned that one of her coworkers had fled because of having a Jewish grandfather.  This caused her to reconsider her presence in Germany, until she ultimately fled herself.
As someone who feared another war engulfing Europe, Josephine saw stopping Fascism in Spain as a way to stop the coming war.  Thus, when she fled Germany, she went to Spain to fight for the Republican cause.  She arrived in Spain via a series of trains which took her from France to Figueres to Barcelona, and then finally to Albacete, before she was assigned to Benicasim.  She worked as an X-Ray technician, which was a rare skill in the Republican zone.  Due to the rarity of X-Ray technicians in Spain, she had to make her own film to do the tests.  Her hospital in Benicasim was frequently bombed and strafed by enemy planes, but Josephine claimed to have never fled into trenches during those events.  Eventually, the advance of Franco's armies caused Josephine and her group to be moved to Barcelona.  Her group came under attack and she was wounded after a toolbox hit her in the head during their journey.  After recuperating, she moved to Vic.  She met her first husband, an American dentist named Jack, in Vic.  After marrying, the two of them left Spain via France and returned to the United States.
As Josephine was a German upon entering Spain, she was not technically a member of the Abraham Lincoln Brigade.  However, as she lived the remainder of her life in the United States, she deserves mention as one of the countless American women who volunteered in Spain.  Find out more about Josephine and her life here:
---
Irene Goldin (1910-2004):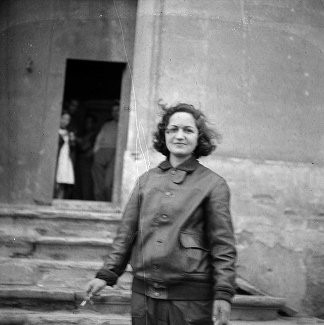 Fast Facts:
In Spain: May 27, 1937- Unknown
Work: Nurse in Mataró and S'Agaró
Born: New York, NY
Died: Vienna, Austria
Many volunteers who went to Spain had their lives permanently and dramatically altered by the experience.  Irene Goldin was among them.  Born a New Yorker, Irene arrived in Spain with a training in nursing and a commitment to the defense of Spanish democracy.  However, the ending to her service in Spain diverged sharply from many other nurses of the Abraham Lincoln Brigade.  While working at her hospital in Mataró, she met her future husband, an Austrian member of the International Brigades.  When their time in Spain came to an end, rather than returning to the United States, Irene stayed in Europe and relocated to Marseille, France with her husband.  They soon found themselves trapped in France as World War II broke out.  After a few years of German occupation and rule by the Vichy France, Irene began the second chapter of her anti-Fascist activism as she and her husband joined the French Resistance.  After Allied victory in World War II, Irene relocated to Vienna, Austria where she lived the rest of her life.
Many members of the Abraham Lincoln Brigade found that their service in the fight against Fascism did not end with the Spanish Civil War, and this was especially true for Irene.  Read more about her life here:
---
Rebecca Schulman (1911-2002):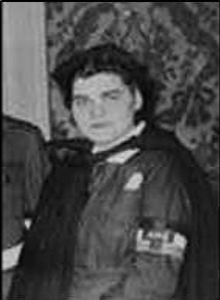 Fast Facts:
In Spain: April 1937- May 16, 1938
Work: Nurse in Saelices
Born: Dayton, Ohio
Died: Claremont, California 
Rebecca Schulman was born to a family of Russian descent in Dayton, Ohio.  Prior to serving in Spain, she had graduated from nursing school and moved to New York City.  Documentation regarding Rebecca's life, similarly to Irene Goldin's, is relatively limited.  However, her time in Spain also ended under unique circumstances.  After working in an American hospital in Saelices, she met her future husband, Ramon Durem.  Shortly after, she became pregnant and had to return to the United States.  Rebecca's experiences in Spain, which included the first steps towards her building of a family, are a helpful reminder that the volunteers who supported Spain's fight for democracy had lives that they either had to leave behind or contend with the forces of.
Find out more about Rebecca's life here:
---
The profiles above only represent a fraction of the histories of the brave women who joined the Abraham Lincoln Brigade to fight in defense of the Spanish Second Republic.  However, their stories in combination shed light on the important legacies of the volunteers of the Abraham Lincoln Brigade.  Without typically taking up arms, women formed an important part of foreign contributions to the Republican effort in the Spanish Civil War.  From frontline nursing to helping save Spain's children, the women of the Abraham Lincoln Brigade faced perilous conditions to help others survive one of the most brutal conflicts of the 20th century.  They sometimes returned home with trauma or having suffered physical injuries, but all returned home as part of a large and diasporic network of fighters for freedom.  This diaspora transcended national boundaries as well as conditions of racial discrimination in the United States.  These women form an essential chapter of the history of American anti-Fascism, the Spanish Civil War, and the Abraham Lincoln Brigade.  The profiles above only represent an introduction to the history of the women of the Abraham Lincoln Brigade and the immense responsibilities they held in the fight against Fascism.  Readers interested in learning about more women from the Abraham Lincoln Brigade or digging further into the history of a volunteer detailed in this collection can find ALBA's volunteer database and links to New York University's collections at https://alba-valb.org/.